Good morning from a grey and overcast Foxford, a little drizzle but nothing to serious. The river is at 0.87m at Ballylahan bridge and is looking good. The 5k limit is making it difficult for most people to get out fishing. On St Patricks day there was one car at Ballylahan bridge, that says a lot. If there were more anglers out reports of fish would be better. For now we will talk about fishing and dream, its difficult to make plans but hopefully next month things will start to open up a bit.
A question I have been asked is "how do I start Lough fly fishing". It's a good question because unless one is introduced to the Loughs they can be difficult and daunting to tackle.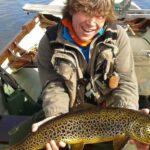 Don't over complicate it
It's very easy to over complicate Lough fly fishing, wet flies, dry flies, lures, copolymer, fluorocarbon, slow intermediate, fast intermediate, floatant, sinkant. The terminology alone is enough to confuse. Take it one step at a time and start with season and target species i.e. the time of year and what type of fish you want to catch. Most of us and in particular anglers in the west of Ireland fly fish on the Loughs for brown trout and occasionally salmon and sea trout. The season can be broken down into early, middle and late season. Early been February through to May, Middle been the summer months May to August and late season August and September. Each of these parts of the season will be different on the Lough. Water levels, temperature, weather, Fly hatches will all change throughout the season so it is better to focus on what's happening when we want to fish as opposed to trying to figure out everything on day one. Study and think about these things, check out the different hatches in the different months and try to discover how the fish behave at the particular part of the season you will be on the lough.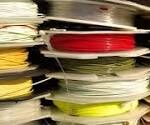 Equipment
 Start with the basics, a rod, reel and line. From experience I would recommend a 10 foot (3m) #7 rod. Buy a reel that comes with a couple of spare spools/cassettes, these will be useful in the future as you progress. A floating line is going to be the most useful line to start with. As you progress you may want to get an Intermediate and a sinking line (a DI3 is a useful one). Waterproofs and a Life Jacket.
Flies: There are absolutely hundreds to choose from. Again don't get carried away, think about where and when you are fishing. Study the natural hatches for the time and place. Match the hatch is a good rule of thumb and the time you spend investigating will be time well spent.
Likely hatches are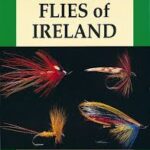 Eearly season: Duck fly/Buzzer, Olives
 Mid season: May flies, sedges, buzzers.
 Late season: Sedges, Daddys.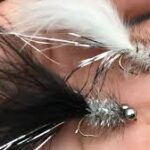 Think outside the box
Don't concentrate solely on Flies, fish feed on lots of things and as fly angler we need to take this into consideration, Fry, Daphnia, Terrestrial insects like grasshoppers are all worth remembering.  For example in the early part of the season You might say that there are no flies hatching and yes that is probably true but remembers trout are feeding and match the hatch is just a phrase . Use what the fish are feeding on. During the early part of the season the largest part of the trouts diet will be found below the surface. Trout will be feeding on smaller fish, snails, water louse, blood worms, and fresh water shrimp. All found below the surface. A good selection of artificial fly patterns to have in the fly box would be, Minkies, Humongous, A few buzzers, Black Pennell, butcher, black and peacock spider, fiery brown, Peter Ross, Silver dabbler, Sooty olive. The most important thing to remember is that you will need to get your artificial into the zone where the trout is feeding and that's a big subject, to big of this short blog.
Find a fishing buddy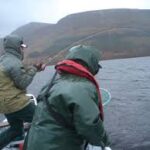 A boat drifts better with two and for sure the quiet parts of the day are better when one has a good boat partner. A good way to do this is to join an angling club and meet some likeminded people who in most cases are willing to help a newcomer. Get out on the Loughs with people who know the Loughs and how to fish them. You will learn more in a season from an experienced angler than in a lifetime reading books about the subject.
A word of warning and advice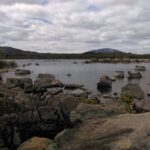 It is very easy to hire a boat on any of the larger Loughs in the west of Ireland. It's a different thing to use that same boat safely and productively. I'm not going to get into the safety aspect of things, I just hope that there is some common sense left in the world and people understand that venturing out onto 12,000 or 20,000 acres of rock strewn, windblown water that they don't know is not wise. Although that been said, there's plenty of people who leave their litter after them "Gobshites", they do exist. Get a Boatman, good boatman is worth his weight gold to an angler. Not only will a good boatman keep his anglers safe he will work to put them over fish which can be the difference between having a good day on the lough or not seeing a single fish. Most good boatmen are also good anglers, he may well be in a position to offer some good advice on how to catch those fish.