Good morning from a pretty cold and showery Foxford, it looks like it might brighten up. The river which had been coming into nice condition is again creeping up, it is now at 0.9m at Ballylahan bridge. Congratulations to Micksey Clarke who took the first fish of the season from the East Mayo Anglers waters yesterday. A beautiful fresh run fish just shy of 10lbs it took a spinner. Reports from Ballina are that a reasonable number of fish are moving and one or two have been spotted in Foxford. Hopefully restrictions on travel will soon ease and we will see a few more anglers out on the river. Reports from Lough Conn are that trout fishing is lively and those fortunate enough to be able to get out are having good sport. Subject to the weather been suitable over the weekend we are planning to visit callow Lough for a few hours. This Lough is a small lough east of Foxford and within our 5k :). The trout are relatively small but on the right day it can be good fun.  I will report next week.
I was speaking with a customer on the phone the other day. The conversation was generally about how the fish always seem to be just out of casting range. There's a few little things worth checking out before we go fishing. Once these are sorted and correct the fish may just come into range. Here a few suggestions
The extra meter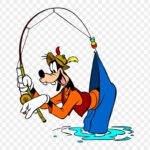 Don't use a rod that's too stiff for the bait you are casting. If you wish to cast a 15 gram spinner try to match it with a rod with a casting range of about 10 to 40 grams . This does not have to be exact but aim to be somewhere in the correct range. Trying to cast a light 5 gram bait with a rod designed for casting 50 gram weights will not work.
Choose a line with a suitable diameter and breaking strain. I would say that anyone using a 0.30mm line should quite easily cast a 15 gram bait 35 to 40 meters. The thinner the line the further it will cast but there is no point compromising strength. Trying to cast a 20 gram Flying C with 0.20mm line is most likely going to end with the bait somewhere on the opposite bank, seconds after the line snaps! Been there done that. Braid lines are very good for distance casting; this is because they are so fine. The good thing about braid is that along with been fine in diameter it is very strong.
Fill the reel spool properly. The spinning reel should be filled to within a couple of mm of the lip of the spool. A half filled spool will not make casting easy. On the other hand an over filled spool is a disaster waiting to happen; the line will jump of the spool and tangle.
It might not seem like a lot but it surprising how many experienced anglers still make these little mistakes.
Remember: Don't be "The Gobshite", Leave no trace