Good morning from a showery Foxford. Back in Level 5 but sure we can still talk about fishing, explore our Limits and hopefully by December we will be back in action. Happy to see the IFI lads are out and about and I would have to say doing a good job. I have been in several places checking out the Salmon run and before long they have appeared (Now I'm putting 2 + 2 together, it could be me they are watching). Thankfully most of the old winter poaching traditions have died out but there's still a few hungry creatures out there.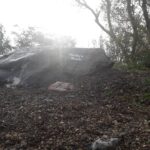 I'm involved in a little angling club in Foxford. It's a nice little club and we are all like minded. Every season we have a few friendly competitions, a couple of social events and we try to do at least one project to help improve things. This year due to all the Covid restrictions we have been very limited in what we can do. On Sunday morning last we carried out a very socially distanced operation and put in place a memorial plaque for one of our Local friends Sean Wallace. Sean was a founder member of the club. We will have the official unveiling with all his friends and family when the time is right but for now it was nice just to get something done so we don't end the year without moving forward.   After this P.J and I went Pollock fishing for a few hours. It was a nice afternoon, we struggled but finally caught some fish. I even managed to get a few on the fly rod, something I'm going to do more of. As we fished I was thinking about different methods, styles and preferences. It's all angling and it's what we Love
The Lure angler
For most anglers the introduction to fishing has been with a spinning rod and some form of lure, whether a mepps, lane minnow, flying C or whatever, we started off lure fishing and eventually picked up a fly rod. There is no doubt that fly fishing is a popular sport and becoming more so and to be fair it is a beautiful way to fish. However It's not the only way and not everyone has had the opportunity to master the skill, not everyone wants to. I would consider myself an all round angler. I fish with flies, both fly rod and the less conventional bubble and fly but I also use lures and bait. I believe that to be successful one must adapt to the conditions. I don't ram a fly only attitude down people's throats and don't believe we should do. If a person enjoys fly angling solely that's ok and the same for the angler who enjoys Lure or bait fishing. There is room on the water for us all. At times there has to be a little bit of give and take but in general we can and should get along, most of us do.
There is lots written about fly fishing but here in Ireland we don't see a lot of articles on Lure fishing. Other Countries have magazines dedicated to lure angling. It's from these countries, their specialist anglers and magazines that we have gained a lot of our knowledge on lure angling, Pike and coastal sea trout angling in particular. I guided Danish anglers on the Moy 30 years ago who told me about fishing for sea trout using a variety of spoons and other baits, something I had not heard of at the time. This is now a fast growing sport in the west of Ireland and anglers are having great success. Anglers love to try something new and for anyone who has not yet tried lure angling I would say give it a try, there is nothing to lose.
For anyone wishing to start, here is a quick rough guide as an introduction.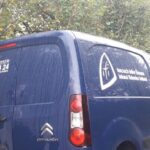 Target species:  We can basically divide the target species into three groups: Game (Salmon and trout) Coarse (Pike and Perch) and Sea  (Sea trout, Bass, and Pollock). Check out what is in your area and start here. You can always visit other locations to target other species. A lot of anglers from the west go to the South East after sea bass while anglers from down there come here for salmon.
Equipment:  Rod choice is largely a personal thing but in general a 9 or 10 foot rod is a good length for spinning. The casting weight should be relevant to the lures you intend to use and also the species you are targeting. Not much point in using a rod suited to casting 50 gram pike baits to fish for brown trout with a 5 gram spinner. There are lots of rods on the market and even the less expensive ones have come a long way in recent years, light weight, powerful and well designed. There are a few exceptions but your local tackle dealer should know the better ones and if not we will happily advise.
Reels:  Some anglers, especially Pike anglers using heavy soft bait or jerk baits and Braid go for bait casters. Bait casters are a specialist tool and are quite expensive. They take a bit of getting used to and for someone starting off I would not recommend one. Fixed spool reels are easier to use and because there is such a range available there is something to suit everyone. As I said before, pick a reel you can afford but don't expect it to last a lifetime. For lighter outfits (e.g a trout spinning rod) a reel in the 2500 to 3000 size is normally ideal. For most other species and methods a 4000 to 5000 size is fine unless you are targeting something pretty large when it may be better to think about a bait caster. Shimano and Okuma are still my favourite brands and both produce good reels.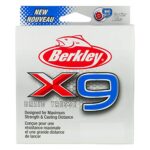 Lines:  Again the range and choice is mesmerising  but it is very easy to narrow it down. Monofilament or Braid, both have advantages and disadvantages. Braid is very low diameter and strong which means it is good for casting long distances and for casting heavier baits. It is expensive but should last for a reasonable length of time. It can tangle quite easily and the tangles can be difficult to sort out. Monofilament is cheaper but does not "keep" as well as braid; it is particularly sensitive to sunlight. It has a larger diameter than braid so is not as good for casting.  I would say if you intend to cast larger and more expensive lures choose braid. For lighter work choose a good quality mono in a diameter and breaking strain relevant to the lure and target species. For example, if fishing with a light spinner or jig for trout or perch a mono of 0.18mm approx 5 lb breaking strain should be fine. For salmon and sea trout, a mono of 0.20mm up to 0.35mm approx 8 to 18 lb breaking strain is ok although 0.35 is getting into the thicker end of things and will restrict casting distance with lighter lures. For Pike and sea bass it is probably best to invest in braid as some of the lures are heavy and expensive.
Lures: There's a vast array of lures available nowadays. Metal spoons and spinners, Plugs, Softbaits, Jigs, Swimbaits, shads and the list goes on.
Here's a list of the ones we have found the best over the past few seasons.
Pike: Savage Gear 4D Line Thru trout, Savage Gear 4D perch Shad, Kinetic playmate swimbait
Salmon:Rolla and Ians Flying C, ABU Toby, Swinford spoon, Buch special
Brown trout: Mepps comet and Black fury  No.0,  No.1 and No.2 in Gold & red and Blue & Silver. ABU Tobys in 7 and 10gram weight, Rapalas
Sea Trout, Bass and Pollock: Savage Salt "Panic Prey", Savage salt 3D Line Thru "sandeel", Westin "Salty", Savage salt 3D line Thru "Seeker", Fire tail worm & jig head
Tips: Some anglers find lure fishing and spinning in particular hard on the back. A longer rod can help as one does not bend forward as much while retrieving the lure
Move : Don't stay in one place all the time. Search for fish, trying different locations and possible lies or resting places. Rocks, tree stumps, reeds, Kelp beds, inflowing streams are always worth trying.
Line Twist: When using spinners that rotate ( Mepps for example) a swivel is very important to avoid line twist.
Change: When you know fish are there and are not taking your lure, don't just give up. Try something different. P.J and I were Pollock fishing last weekend. We tried several different lures until we finally started catching on a sand eel imitation made by savage gear.
Care: If you intend to release fish, use a single hook instead of a treble and always carry a forceps.
Think: Don't "chuck and chance" Study the water and think. Where are the fish? Is there a feature? What are the fish feeding on, What are the general conditions.
Remember: Don't be "The Gobshite",  Leave no trace