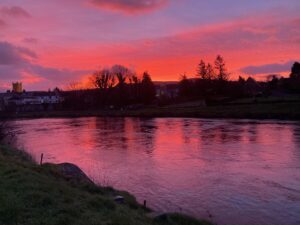 Good morning from a breezy and cool Foxford, no rain as such but I think we may have some showers later. The river continues to fall and is now at 0.69m at Ballylahan bridge, it starting to look good around Foxford as well. It's still cold though and a day on the riverbank would be for a hardy soul. Personally, I will wait for another while before I start. We are in the process of stocking the shop for the new season and have now received permits for various fisheries. There's a few small price increases but nothing major, a fiver here and there, it's still very reasonable priced Salmon angling.
Our Clubs: A large part of the reason that angling on the Moy is kept at a reasonable rate is due to the fact that we have local clubs. Theres a club based in Foxford, (Foxford Salmon Anglers http://foxfordsalmonanglers.com/), a club based in Swinford (Esat Mayo Anglers Assoc https://www.eastmayoanglers.com/) and a club in Ballina (Ballina Salmon anglers https://m.facebook.com/people/Ballina-Salmon-Anglers-Association/100057569014715/). All of these clubs either own or lease the rights to fish on particular stretches of the river. As is the case in most clubs there is a committee that oversee the day to day running of the club and along with some help from members they do an amazing amount of unpaid work insuring that their fisheries are well manged and maintained while trying to earn enough income to balance the books. I know from experience that this is no easy task and although the work of these angling club committees and the volunteer members goes unnoticed, we as anglers owe a lot of thanks. Without them the fishing would most likely be in the hands of a wealthy induvial or syndicates who would not wish to see the like s of me on the bank of the river.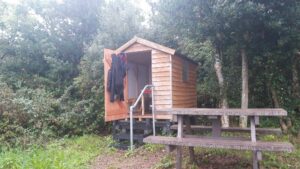 I know that we don't all have the river Moy to work on but i'm sure if you check it out there's a little club somewhere near you. It may be a trout or Pike angling club but nonetheless it's a club. I have done in the past and will now ask again that you support your local club, its not difficult. If you were to volunteer to do one little job during the year a lot would get done. We can all say "it's a pity they wouldn't do this or that" but who are they ? It's you and I that need to do it, not stand with our hands in our pockets complaining that it's not done. Its very disheartening for a committee to organise an event, be it an open day, a competition, a BBQ, a youth training day, a litter picking day or whatever and not get support from the members. I have seen many very good people throw the towel in due to constant negative feedback from anglers who themselves do very little to improve things and that's sad.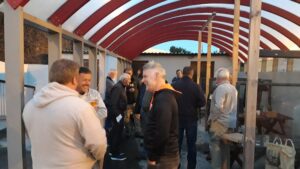 Basically what im saying is that if it were not for our clubs the sate of our rivers and loughs would be a lot worse than they are and the very future of our sport would be in jeopardy. Its time to respect what we have and get involved in the future, Join a club, volunteer and be part of it. Think of this the next time someone says to you "it's a pity THEY wouldn't cut the briars"!