The River continues to drop slowly with very little significant rain falling over the past few days. There is still good reports of fish making their way into the system and many Anglers are commenting on the numbers of fish in the Fisheries around Foxford. There has been some good reports of fish taken for the past week,with the Bubble and Fly working best upstream and the Prawn accounting for most of the fish downstream. It is very uncertain if there will be any prolonged periods of rain over the next days.
Kieran Tobin "First ever Day, First ever Salmon 🙂                             Thierry with another happy customer on a Rolla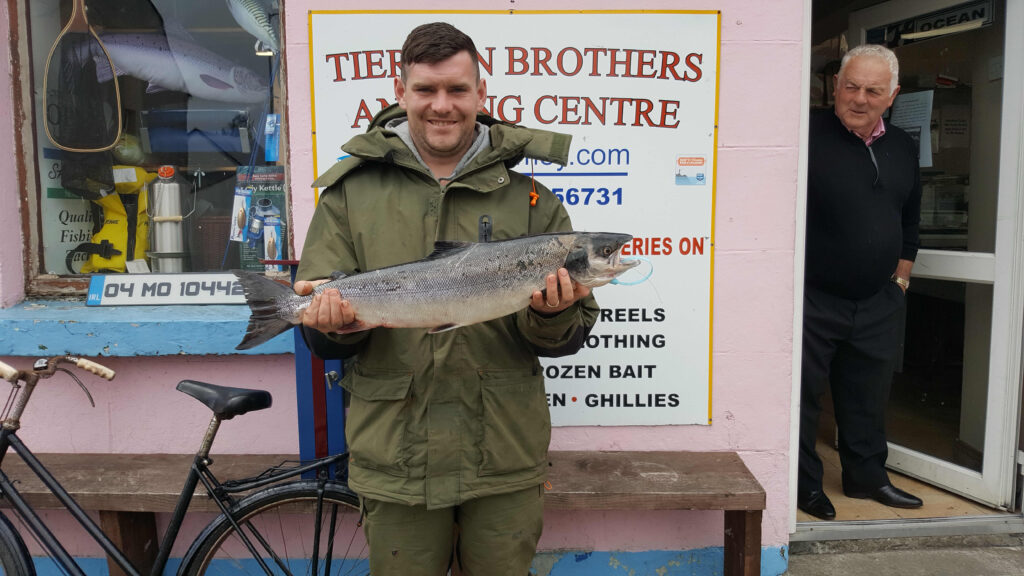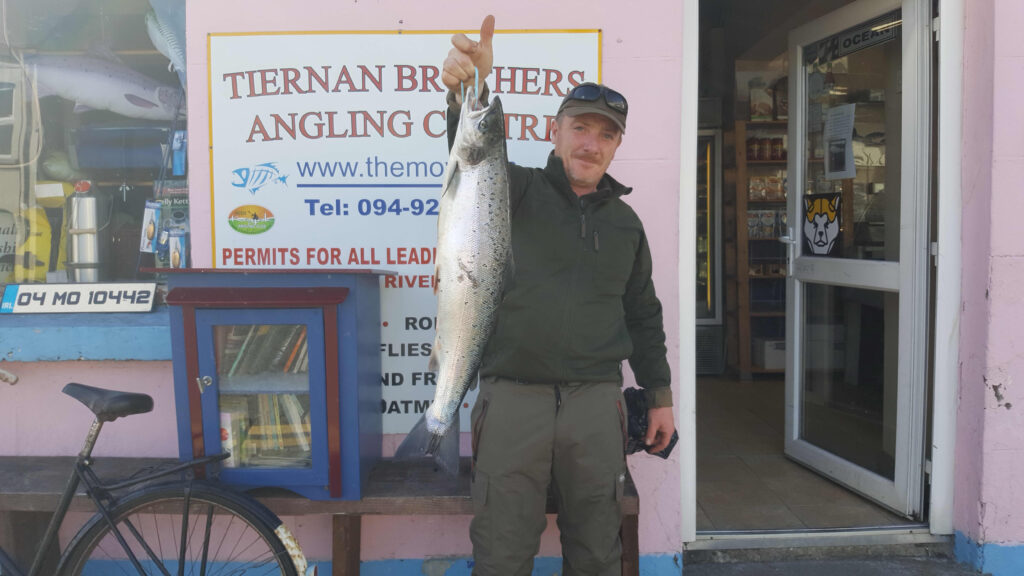 Wayne Dolan Clara Co.Offaly first Springer                                    Shane Phelan Kilkenny with his first of the season.