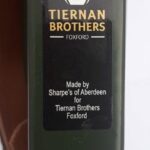 This is probably the most difficult period of the year for a Fishing tackle business. Not much happens in the way of sales and as new stock starts to arrive it's all one way traffic, money going out and nothing coming in. It is a good time to take a look around the shop and see what needs attention. What products are selling and which ones are not, try to figure out why!
As a tackle dealers we have to try to sell a variety of items to our customers. Many items on the market are what I would describe as unnecessary and many more are simply not worth the money being asked for them. You are probably saying "he's not a good salesman" and that is very true, I'm not. Your average "Good salesman" can waffle on about any item and convince the customer its brilliant and necessary, we can't.
I'm not sorry that I'm not a "good" salesman. Yes in the short term they sell loads and it looks great but in the long term people see through the sales pitch and cop on to been taken in.  We much prefer when a customer wants to purchase an item and we can provide them with something that we know is going to work the way it should and offer value for money, Everyone wins. You could say its Tiernan Brothers policy not to Bullshit about products. We sell it as it is and don't make false statements, promises or claims. On many occasions we miss the sale but we would always prefer to miss the sale and Keep the customer. We spend a considerable amount of time choosing our stock and we always keep an eye on how the items we choose perform. We test items and always look for and take heed of the valuable feedback our customers give us. Over the next few weeks i'm going to look at a few products that i feel are necessary for an angler to have and offer some suggestions on the best to purchase. This week it's the Landing net
I think most of us have experienced the situation where the lightly hooked salmon on the end of our line is just not playing ball, the very simple tailing procedure we have read so much about is not proving simple, our fellow angler up river who has a net is choosing to ignore our difficulty. Just as we touch the salmon it gives one splash and a lunge, flicks a forked tail in our direction and swims away, Premature C&R 🙂 The landing net is one of those items that we all would probably like to go fishing without. They can be cumbersome and are often unnecessary but on the occasion when it's needed it's nice to have it. They come in many shapes and sizes, long handle, short handle, folding, non-folding, square, round , triangular. Like most other things there's positives and minuses to all of them and we all have our own opinions on what's best.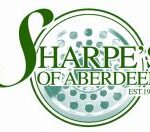 In my experience the most popular and best landing net for salmon fishing is the Gye net. The design is basic and has been around for a lifetime. The head of the net slides along the handle making it possible to carry the net easily, the addition of a peel strap makes a one handed netting operation fairly simple. Over the years I have sold and used several Gye nets made by different manufacturers from different parts of the world. The best i have ever had has been from Sharpes of Aberdeen. Sharpes nets are of the highest quality both in materials used and workmanship. Quite simply they do what they should, no sticking, no warping, no bits flying off and the knot-less net bag is replaceable Price wise they are fairly reasonable and if you consider the lifespan of the product they are very inexpensive. They come in a range of sizes and two shapes, Round or Tear drop. Its personal choice really but the 24 inch round is by far our biggest seller. In 2019 we worked with Sharpes on having a special batch of nets made for us with the Tiernan Brothers Logo. Something we feel was well worth the time and money investing in. We can offer a product with confidence and to date we have not had one single return. I would advise anyone wishing to own a genuine Sharpes net made in the UK to do it soon. It cannot be easy for them to keep going in this very competitive business and sadly like other products I fear we will see the end of the genuine article, replaced by a similar product of lesser quality. I hope I'm wrong.  https://themoy.com/product/sharpes-gye-nets/