PARCOURS ® ,
THE FIRST ANTI-FATIGUE BOOT
BAD NEWS FOR YOUR DOGS, GENTLEMEN HUNTERS, WITH THE PARCOURS ® , YOU WILL BE INEXHAUSTIBLE!
What could be simpler and more natural than walking in the forest with your dog? And yet! Behind this harmless movement are hiding strong issues for the body, because it is on the walking foot that the most forces and impacts are exerted.
Protecting the foot and therefore preserving the body is what Aigle wanted to offer hunters so that they can live their passion without hindrance.
THE ESSENTIAL REFERENCE FOR HUNTING & Fishing
A THREE-DENSITY SOLE THAT WILL REVOLUTIONIZE LONG DAYS OF WALKING.
The cushioning cushion integrated in the heel has a double effect: it absorbs the shocks of walking and restores energy by propelling the heel. It thus supports the unrolling of the foot and reduces the forces exerted for a movement that is both more dynamic and lighter.
2nd density rubber is a mid-sole that provides more support and enhanced axial stability. It thus offers the foot more comfort and support in the boot.
3rd density is located at the out-sole to resist abrasion. Inspired by the hoof of a chamois, it has a 360-degree notch. The foot grips perfectly to the ground for better grip and improved balance in all situations.
AN INNOVATION TESTED AND APPROVED BY CONSUMERS.
The result of 2 years of research and development, Parcours ® has been evaluated by a European panel of hunters, farmers, green professionals and forest guards *. They found that the shock-absorbing and anti-fatigue innovation provides a "real feeling of comfort".
Technical tests carried out in the laboratory have demonstrated its performance: an energy absorption capacity twice as high as the European standard and a grip twice as effective as the original model.
* Tests carried out by an independent laboratory of the Leather Technical Center (CTC) for more than 9 months, on various geographical areas and types of terrain.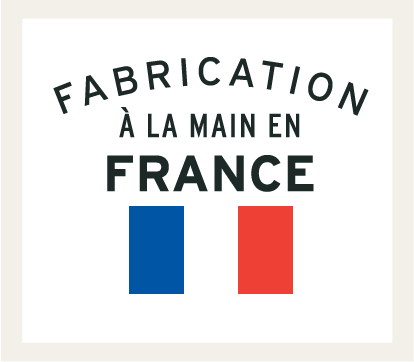 AIGLE, A UNIQUE KNOW-HOW.
Since 1853, Aigle has never ceased to improve its expertise in rubber, its mixtures, its manufacturing techniques, its mastery of linings, its creativity and its knowledge of consumer needs, to achieve, today, a know-how unique in the world and at the cutting edge of research and development. The Aigle boots, handcrafted by the masters of rubber, combine high technicality and performance and carry the brand's promises in terms of quality and know-how.